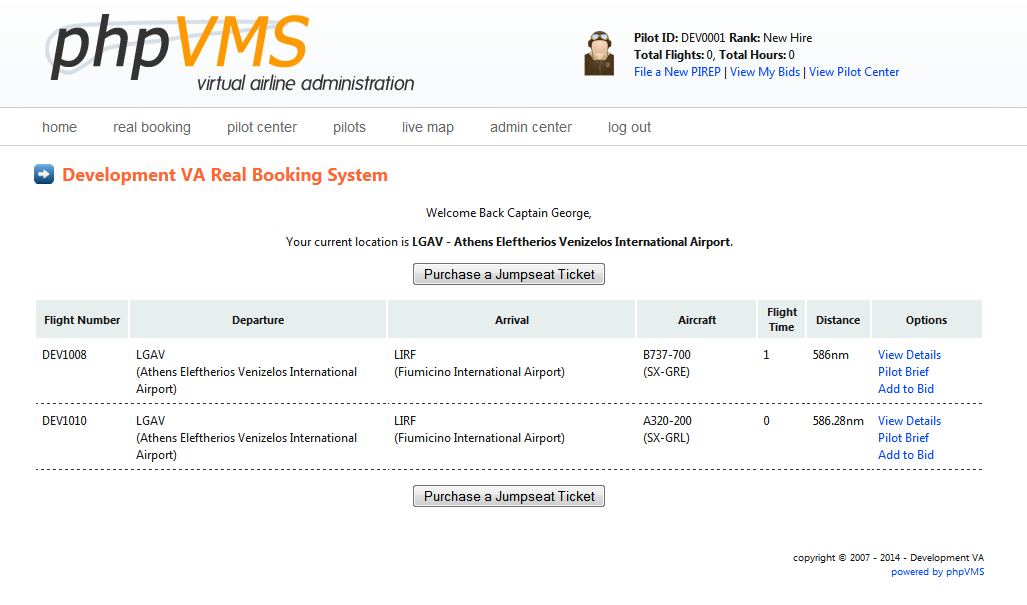 Dear All,
We would like to inform you that Real Booking v1.5 has been released. Some of you had reported some issues with pilot payments. The changelog of the new version is the following:
All the time-date calculations of the module are now based on the sql server.
Aircraft Status in the admin panel. Glitch correction with aircraft bided - stranded.
Dates issue correction.
Jumpseat preview page issues correction.
Pilot payment reset added for phpVMS 2.1 – Ledger usage for phpVMS 5.5.
Added license requirement.
Updated version check system.
More information can be found on the
manual
of the module. This version solves the issue with pilot payments and as a result, it is suggested to install it. The module has two different versions. One for phpVMS v2 (which uses tpl for its template extentions) with PHP 5.3 and phpVMS v5 (which uses php for its template extentions) with PHP 5.5. If you are not sure about the version you will have to install, you can get in touch with us. During the update progress, you will be requested a license key which can be found on your services panel.
As always, any suggestion you may have is welcome. Also, if you have any issue or any question before proceeding with the update, you can let us know.
Thank you very much for your continued support all these years!
Kind Regards,
PHP-Mods Team
---
Haven't you purchased Real Booking System yet?
Purchase it
today and let your virtual pilots feel like real. ;)
Friday, July 15, 2016